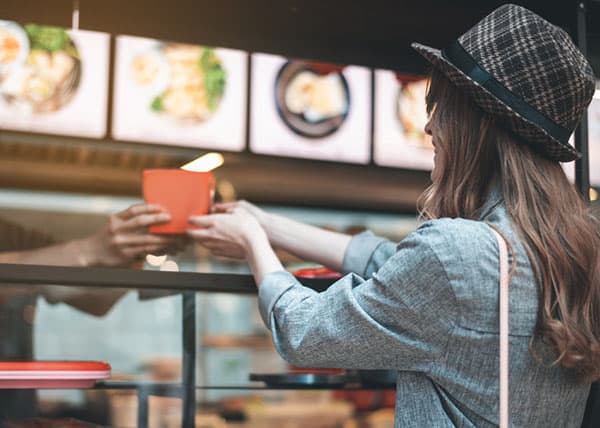 With millennials often finding it hard to save, Barclays3 has come up with some suggestions that could help them meet their financial goals.
Those who fear that this could mean giving up on nights out or regular treats, will be pleased to know that the solution could lie in making just a few simple swaps.
SPENDING PATTERNS
The survey outlined that millennials spend on average £3,312.72 a year on socialising with friends, eating out and takeaways. Three quarters of those who took part in the survey said they would be willing to make a few lifestyle changes if it would help them reach their financial goals, like a deposit for a home.
SMALL SWAPS
Suggested swaps included replacing every fifth takeaway with a home-cooked meal, having a regular night in rather than always going out, avoiding the coffee shop once in a while, and joining a local running club rather than paying for gym membership. It's estimated that these simple tactics could add up to a saving of around £600 a year or even more.
MONEY MANAGEMENT
Developing a savings habit and sticking to it requires discipline. That's why many people find that if they adopt the principle of 'paying themselves first' they manage much better. When they get paid, money is automatically transferred into their savings account on the same day, helping to remove the temptation to spend.
Thinking long and hard before making purchases can also work. Asking yourself questions such as "Do I really need it? What impact will it have on my savings goal? Can I get the same thing much cheaper by shopping around or buying second-hand?" can all act as a wake-up call that will help keep expenditure under control.
THE BENEFITS OF ISAS
For those looking to save and get tax breaks, ISAs are a great solution. The annual allowance is £20,000. Contributions into a pension attract tax relief too.
3Barclays, Feb 2019
The value of investments can go down as well as up and you may not get back the full amount you invested. The past is not a guide to future performance and past performance may not necessarily be repeated.
A pension is a long-term investment. The fund value may fluctuate and can go down. Your eventual income may depend on the size of the fund at retirement, future interest rates and tax legislation.