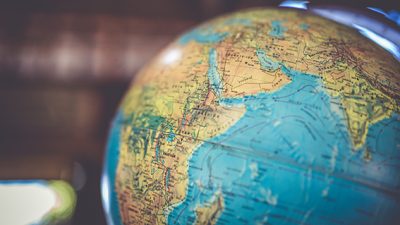 'Megatrend' describes a set of changes in our world that are huge in their impact, unprecedented and unstoppable. The interconnectivity of our world means that trends overlay one another and investment themes present themselves.
DEFINING OUR FUTURE
Global megatrends are sustained, macroeconomic, transformative developments, set to alter the course of the economy, society, business, and our personal lives, which will define and shape our future world. The implications of these trends are diverse, presenting both opportunities and risks.
A series of megatrends expected to shape our lives in the next 20 years or so, include climate change, technological breakthroughs, shifts in global economic power, rapid urbanisation and demographic and social change1.
1PwC and BlackRock/iShares, 2020
The value of investments and income from them may go down. You may not get back the original amount invested.