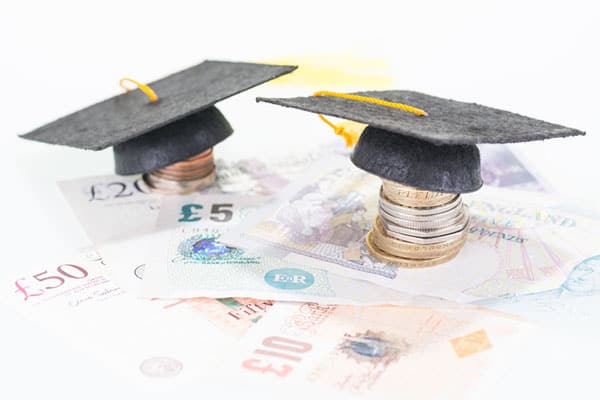 There's lately been a rising tide of discord over what is often called intergenerational unfairness. Many younger people believe that the generations preceding theirs hold an inequitable proportion of national wealth while lots of them are struggling with student debt, high rents and insecure employment.
The discord is unfortunate, because concern is shared by many older people, who do what they can to assist upcoming generations, at least within their own family and sometimes more generally. This support may often be limited by insecurity felt by older people over the prospect of future care home fees.
A UK-based charitable think-tank, the Intergenerational Foundation says, "We think it's only fair that younger generations should have the same standard of living as generations who have gone before. That means creating a new, fairer contract between the generations; one that reduces intergenerational inequality, and provides for tomorrow as well as today2."
HOT TOPICS ARE EDUCATION AND HOUSING
This agenda goes beyond financial matters to include social, political and environmental aspects, but let's focus here on the financial, where the two hot topics are education and housing costs. UCAS figures indicate up to four in 10 18-year-olds are applying for university3, while UK Finance puts the average age of first-time homebuyers at 324.
Today's younger generation aren't unique in their impatience to build independent lives; it's entirely commendable. But times have changed. Tuition fees were a response to the burgeoning student population; delay in buying a first home stems in part from entering the workplace aged 21-plus. However, things can be easier for those lucky enough to get help.
Child Trust Funds and then Junior ISAs were created to enable parents and others to put money away tax-efficiently until a child reaches 18. Other savings and investment products can also help at crucial life-stages. We can't square differences over Brexit or climate change, but we can assist with plans for intergenerational rebalancing.
2Intergenerational Foundation, 2019
3UCAS, July 2019
4UK Finance, August 2019
The value of investments and income from them may go down. You may not get back the original amount invested. A pension is a long-term investment. The fund value may fluctuate and can go down. Your eventual income may depend on the size of the fund at retirement, future interest rates and tax legislation.