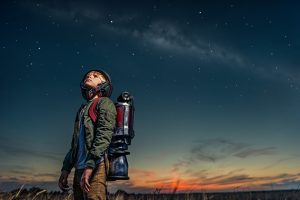 Although it can be challenging to think about, it's best to be financially prepared for many different scenarios, to give you and your family valuable peace of mind. After all, you never know what's around the corner.
HOUSTON – WE HAVE A PROBLEM
The first astronauts encountered a problem. No insurance companies would consider insuring anyone about to embark on a potentially lethal mission. Luckily NASA came up with an idea to arrange 'insurance covers' whereby the crew autographed postal envelopes. The assumption was that these would soar in value if the crew died on the mission, leaving enough funds to take care of their families – a stroke of genius. Fortunately, this backup plan was never called upon as the crew returned to Earth safe and sound.
OVER THE MOON
The good news is that it's considerably more straightforward for the average person to obtain protection insurance these days. It's important to have everyday risks covered. Please get in touch, we can help find the cover suitable for your circumstances – whatever they may be.