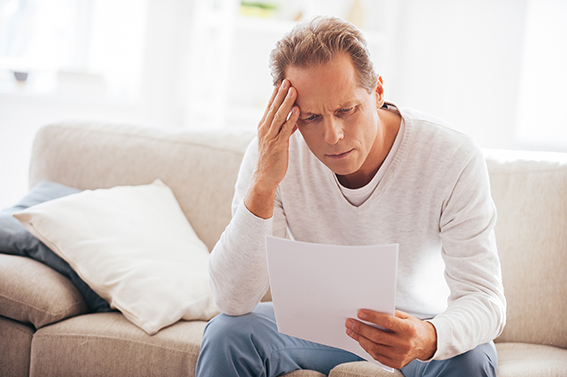 A recent survey1 has found that people in Britain suffer from 'decision fatigue' when it comes to financial planning.
Lack of time and mental space for tackling difficult money issues means that less important decisions are prioritised instead. Over half (52%) of survey participants said they would make time to compare holiday destinations but only one in three (29%) said the same about considering their pensions options.
NO TIME FOR LIFE ADMIN
According to the research, more than four million Brits admit that they don't have the mental space to tackle difficult financial decisions, while a further 6.4 million don't have time for important life admin. A tendency to spend time 'sweating the small stuff' leaves less time available for focusing on important financial matters.
ATTENTION DEFICIT
A large proportion of the population is putting off important financial decisions. For example, 51% of respondents haven't decided whether to buy critical illness cover, 47% have never considered changing their pension arrangements and 38% were undecided about life cover.
In addition, when financial decisions are being made, many don't give them their full attention, with over four in ten sorting out finances while sat on the sofa, one in ten doing so at work and 52% doing it with a movie or TV on in the background.
TIPS TO AID DECISION-MAKING
The good news, however, is that small behavioural changes can have a big impact on people's ability to tackle difficult decisions. For instance, picking a quiet location free from distractions and a time when you can focus fully on an issue will help, as will avoiding decision-making after a tough day. Visualising the future and linking financial decisions to life ambitions can also be beneficial.
MOVING IN THE RIGHT DIRECTION
Making financial decisions need not be too time-consuming or challenging. We are here to help you with life's difficult financial decisions. So, get in touch and we'll give you the help you need to navigate the decision-making process with ease.
1Scottish Widows, 2019
A pension is a long-term investment. The fund value may fluctuate and can go down. Your eventual income may depend on the size of the fund at retirement, future interest rates and tax legislation. The value of investments and income from them may go down. You may not get back the original amount invested.