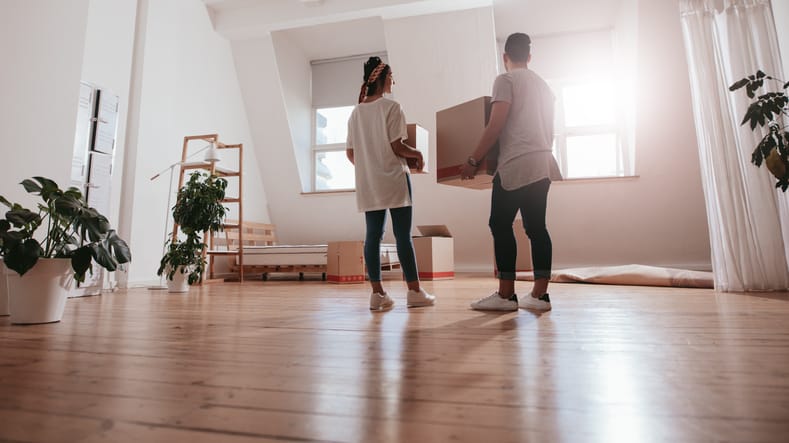 Although the housing market has slowed, due in part to the widespread uncertainties surrounding Brexit, there is some good news. The number of first-time property purchases made in 2018 reached 372,100, up by 3% on the 2017 figure. This means that for the first time since 1995, those making their first property purchase represent a bigger share of the market numerically than those making a second or subsequent move (51% to 49%)1.
Stamp Duty cuts
First-time buyers found their property-owning plans boosted by the Chancellor's cut in Stamp Duty announced in November 2017. This means that if they spend £300,000 or less on a property, they won't pay Stamp Duty. If they buy a more expensive property, the first £300,000 will be free of Stamp Duty, provided that the property's price is £500,000 or less. In Scotland, firsttime buyers enjoy Land and Buildings Transaction Tax relief that saves them up to £600, whilst in Wales they get no special Land Transaction Tax concessions.
Help to Buy set to continue
The government's Help to Buy scheme is playing a major role in helping first-timers realise their property goals. Under the scheme, first-time buyers and second-steppers are offered a loan of up to 20% of the price to buy a new-build property of up to £600,000. A London-only version of the scheme provides 40% equity loans.
The 2018 Budget contained details of how the Help to Buy scheme is to operate in the future. Until 2021, anyone taking advantage of a Help to Buy equity loan to boost their purchasing power, can buy a property worth up to £600,000. Thereafter, and for a maximum of two years, only first-time buyers will be eligible to buy through the scheme, and the maximum property values will be restricted, with differing figures in place around the country to reflect regional house price variations.
Time to make your move?
If you're thinking of making 2019 the year you buy your first home, it makes sense to get in touch. We can help you make your dream a reality.
As a mortgage is secured against your home or property, it could be repossessed if you do not keep up mortgage repayments.
1Lloyds, 2019