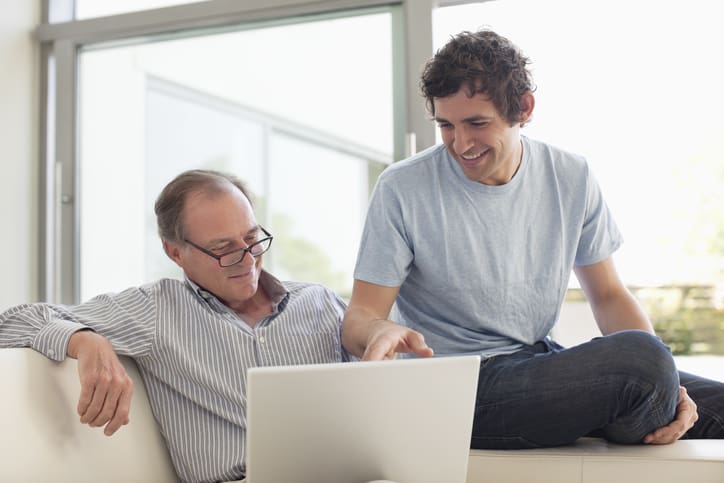 We all learn about money from an early age, so it's interesting to think about what we were taught when we were young. What rules have stood you in good stead and which ones would you pass on to future generations? Here are some thoughts.
SET YOURSELF FINANCIAL GOALS
At every stage of life, you'll have financial goals and learning to control money from a young age will help them become achievable. Whether it's saving for a deposit for a home of your own or ensuring you have enough to live on in retirement, starting early, getting good advice and regularly reviewing the progress you're making all add up to a sound strategy.
GET INTO THE SAVINGS HABIT
Whatever your age, having a savings fund makes good sense. One of the best ways to ensure you're building up your savings is to ensure you pay yourself first. Setting up a regular transfer to your savings account that goes through on pay day means you're less likely to miss the money and it will help you stick to your savings target.
DON'T NEGLECT YOUR PENSION
Although retirement could seem light years away, it pays to start saving as early as possible. Putting as much as you can comfortably afford into your pension will give you the best chance of enjoying a reasonable standard of living in your later years. So, while saving for things like a deposit for a home is important, don't overlook your pension. Opting out of autoenrolment could bring regrets later.
BE AWARE OF FINANCIAL SCAMS
More and more financial scams come to light each year and they are getting increasingly sophisticated. What they offer may look appealing and be presented by people who seem plausible, but scams have resulted in people losing large amounts of money to fraudulent investments and even being conned out of their entire pension savings. It's often the case that if something looks too good to be true, then it probably is. When it comes to major transactions such as investments, mortgages and pensions it always pays to take professional advice so that your interests are fully protected.
The value of investments and income from them may go down. You may not get back the original amount invested.
A pension is a long-term investment. The fund value may fluctuate and can go down. Your eventual income may depend on the size of the fund at retirement, future interest rates and tax legislation.