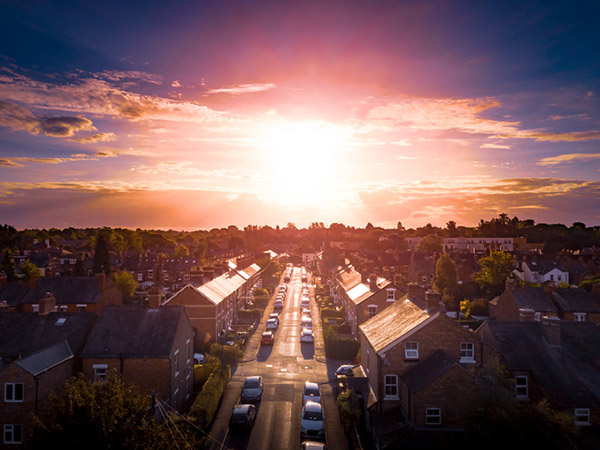 Heightened economic and political uncertainty has cast a shadow over the property market in recent times. Although activity has been subdued in certain areas, as buyers and vendors hesitate, forward looking metrics indicate that market sentiment over the next 12 months show signs of resilience1. Prices are expected to rise at a national level over the coming year and sales volumes to stabilise, positive features for 2020. Wide regional variations continue to exist, with pockets of activity across the country. This polarisation is likely to continue.
A firm foot on the ladder
First-time buyer (FTB) domination of the property market in 2019 was a prevalent theme, with FTBs outnumbering all types of property buyers for the first time since 1995. FTB mortgage completions peaked in the summer, with the highest monthly total in August for 12 years2.
First-time buyers continue to reap the benefits of Help-to-Buy, Stamp Duty relief (not applicable to Land Transaction Tax in Wales), reduced competition from purchasers, including buy-to-let landlords, and low mortgage rates. Low interest rates and high loan-to-value mortgages, requiring smaller deposits, have also helped fuel activity.
Long-term thinking
Another prevalent theme, set to continue, has been the rise of the longer-term mortgage. Traditionally mortgages have lasted for around 25 years, but demand for longer-term deals has seen substantial growth.
Longer term mortgages allow borrowers to lower their monthly outgoings and gain access to larger loans, even with stricter borrowing rules limiting how much you can afford to borrow. Data indicates six in 10 mortgage deals now come with a standard maximum term of 40 years. Lenders have also been extending their maximum age limits. Many borrowers on deals available today will pay off their mortgages at an advanced age.
Touch base
Whatever your intentions this year and beyond, we are well placed to advise you on all aspects of your mortgage and protection requirements. Whether you intend to move, remortgage, downsize, release equity, or are interested in considering your options, we remain on hand to provide you with the support you're looking for.
No matter what this year has in store, check in with us regularly to ensure you're on the best products for your needs – lenders continue to offer attractive deals, we can find the most suitable one for you.
1Royal Institution of Chartered Surveyors, 2019
2UK Finance, 2019
As a mortgage is secured against your home or property, it could be repossessed if you do not keep up mortgage repayments.