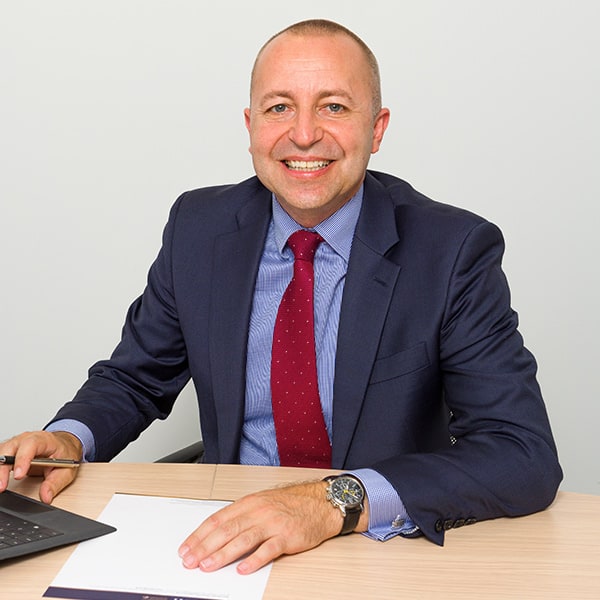 Kevin Iles
Independent Financial Planner
With more than 16 years' financial services experience, Kevin has seen and heard it all when it comes to retirement, pensions and inheritance planning. With a strong belief in the benefits of independent financial planning, Kevin offers tailored solutions for each and every one of his clients, using his extensive skills, knowledge and experience.
Kevin is a strong advocate of using technology to help plan his clients' financial futures using the latest technology to create bespoke financial plans for his clients.
Throughout the past two years, Kevin has consistently scored highly in client reviews, with 100% stating that they would recommend his services to a friend, colleague or relative.
When he's not talking to clients or engrossed in the latest personal finance news, Kevin is an active man. His interests include going to the gym, cycling and hiking.
How our clients rate us
We regularly ask our clients to complete surveys assessing the services we deliver. Our latest findings show that, over the past two years, clients have consistently given Kevin high reviews:
I felt my adviser understood my financial circumstances, goals and aspirations:
The overall service provided by my adviser was:
If my friends and family asked, I would be willing to recommend your services to them:
A few quick questions
During the workday, what question are you asked most?
"When will I be able to afford to retire?"
What does your dream retirement look like?

"One with financial freedom and security."
What's your proudest moment as a financial adviser?

"Passing the advanced financial planning examination and opening my own business."
"What's your number one financial planning tip?"
"Commit to a financial plan…any plan is better than no plan!"
"What would you change about financial services if you were in charge for a day?"
"Ideally everybody should have access to cost-effective independent financial advice, unfortunately that's easier said than done."
Never stop learning
Kevin takes his ongoing professional development seriously, this is shown by his extensive qualifications, as well as examinations sat and passed:
AF5 (Financial Planning Process)
CF1 (Regulation & Ethics)
CF3 (Financial Protection)
CF4 (Retirement Planning)
CF5 (Integrated Financial Planning)
FP 1,2 & 3 (Financial Planning Certificate)
J01 (Personal Tax)
R01 (Financial Services, Regulation & Ethics)
R02 (Investment Principles & Risk)
R06 (Financial Planning Practice)
Keeping it official
Financial advisers in the UK must be authorised by the Financial Conduct Authority, you can view Kevin's entry in the FCA Register by clicking here.
All advisers must also have a Statement of Professional Standing (SPS), which can only be issued by a FCA appointed accredited body. The SPS shows that the adviser has:
Has adhered to a code of ethical standards
Holds the required qualifications for the activities they undertake; and
Has completed appropriate Continuous Professional Development and has complied with APER (Statements of Principle and Code of Practice for Approved Persons)
Click here to view Kevin's Statement of Professional Standing.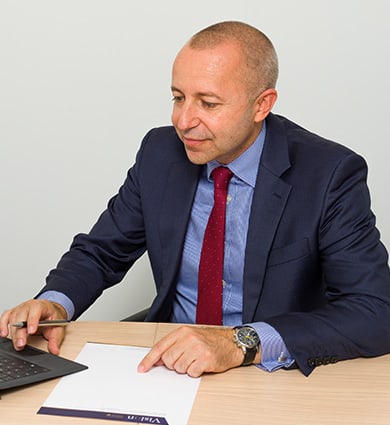 What do our clients have to say?

Kevin is able to create a welcoming, comfortable atmosphere. Listens attentively to update his knowledge of our changing circumstances and plans for the future. Willing to explain financial products and options, adapting to our different levels of understanding as appropriate. Friendly with a good sense of humour.


Have been advised by Kevin for many years. He has always been honest and provided sound information and recommendations. Had I not been satisfied with his advice, I would have looked elsewhere but never even considered this.


I have known Kevin for some years in his capacity as financial adviser. I have always found him courteous, pleasant, business-like and efficient without being pushy! I wish there were more like him.


Kevin has been an IFA for many years. He is always approachable and shown a keen desire to listen to our needs and provide sound advice. We have great confidence in his professional and integrity and his ability to deal with any financial matter. We would have no hesitation in recommending him to others.


I am always very confident that Kevin is looking after my future.


Our adviser has been first rate over 10 years. He is very personable and explains everything clearly. We have every confidence in his recommendations which have been to our benefit.


Kevin – listens and understands our concerns very well, takes time to explain options clearly with all appropriate details.


Kevin has been our IFA since the days of the Co-Op bank. We are delighted that he has now found a home that meets his professional and ethical standards and look forward to benefitting from his advice in the future, as we have in the past.


We needed help to understand and navigate our way through the complexities of the various offers available for investment and pensions. Kevin understood our needs and tailored his advice accordingly. His fact finds are always detailed and his advice pertinent. Over the last 15 years Kevin's understanding of us and our needs has deepened. We are very confident with the safe, yet profitable outcomes, from Kevin's advice. We are now moving towards detailed estate planning.


Kevin Iles has been our financial adviser for many years. We have total confidence in his abilities and the advice he provides.


Your 9 questions successfully cover the excellent service we receive from our adviser Kevin Iles.


I always feel Kevin Iles has my best interests at heart when advising me and he instils 100% trust in me. Kevin is always available should I require help or information.